Where to buy fresh clams? The secret to this delicious clam chowder recipe is fresh clams. If you're near the coast, you've probably seen them in your grocery store at the meat and seafood counter. If you live further inland, they might be harder to find. I live in Arizona so I knew I had to do some research. I called the meat and seafood counter at our Kroger store and they didn't have them, but they said I could call a few days ahead and they could place a special order for me. Unfortunately, I didn't have a few days, so I kept looking. I called a few other grocery stores with no success. Then I went to our local Asian market and found fresh clams there! It took a little longer to find them, but it was totally worth it!
Is the same bechamel sauce technique used as the base for the Boston Clam Chowder, or should the potato be used to thicken the cream instead of the flour?
You can cook the potatoes for your clam chowder until they break down and thicken the soup. It would still be abnormal. Boiling the potatoes would have caused a drastic change in the character of the soup. So much so that it wouldn't be clam chowder anymore. It would be a cream of potatoes with clams.
When we think of bechamel, we are on the right track. You want to use a roux, a mixture of equal parts flour and shortening, to thicken your soup. You don't want to make a bechamel and throw a bunch of clam chowder ingredients into it. Just erase those thoughts from your head because that's not how you make soup. A good soup comes from flavor development. The thickening part happens at the very end.
So for an easy clam chowder you will need: a large onion, a good stick of celery, a few cloves of garlic, a few red or white potatoes (not Russets), a can of chopped clams, a piece of salt pork or back fat (bacon if you can't find any others), a can of clam juice, fresh thyme, a large bay leaf, cream, salt, pepper, flour and butter.
Dice the vegetables, chop the garlic, open the cans, drain the clams and reserve the liquid, dice the pork product and strip the thyme leaves from the stem and chop.
In a pot, render the pork product and allow it to brown, then remove from the pot and set aside. Sweat the vegetables in the pork fat, season lightly with salt and pepper, until heated through and the onions are translucent. Add the cooked pork product, thyme and bay leaf to the skillet, pour in all the clam juice and add the potatoes. Simmer until the potatoes are just tender and add the cream.
While the potatoes are cooking, you will prepare the roux. In a separate saucepan, melt the butter and add the flour. Stir the roux until all the flour is absorbed. Continue to cook the roux until it takes on a light nutty aroma. Now add the roux, one third at a time, to the pan, whisking to incorporate. Once all the roux is in the soup, bring it to a boil and cook until the desired consistency is reached. Add the reserved clams, remove the bay leaf, taste the soup and adjust the seasoning if necessary.
This is a fairly classic recipe. Purists will tell you not to thicken clam chowder with a roux, or anything. That's fine, but you asked for the redhead, so that's what I explained. Thanks to canned soups, people expect clam chowder to be thick. Unless you live in the heart of New England, it will be difficult to convince them otherwise.
How To Make Clam Chowder With Fresh Clams Recipe:
Ingredients:
Butter – melted
Flour
Celery – finely diced
Onions – finely diced
Leeks – finely diced
Red potatoes – diced (if you like a thinner clam chowder, use less than called for)
Ground black pepper
Salt
Whole thyme
Bay leaves
Tabasco sauce
Chicken broth
Clam juice
Half and half
Clams – chopped, see post above for fresh clam instructions, you can also use canned clams
INSTRUCTIONS:
Preheat the oven to 325. In a glass baking dish, whisk together flour and melted butter until combined. Bake for 25-30 minutes, or until golden and crumbly. Set aside.
STEP -2
In a large pot, melt 1-2 tablespoons of butter and add celery, onion, and leeks. Cook on medium heat for about 3-5 minutes or until soft and slightly transparent.
STEP – 3
Add all the remaining ingredients EXCEPT the butter/flour mixture, half & half, and clams. Bring to a boil, then reduce heat and simmer for about 10 minutes or until potatoes are cooked through and fork tender.
Add the butter/flour mixture into chowder and stir until thick. The mixture will be extremely thick.
STEP – 5
Remove chowder from heat and stir in half & half until blended and smooth. Heat to serving temperature (do not bring to a boil), stirring occasionally. Once the chowder has thickened slightly, stir in the clams. Serve immediately.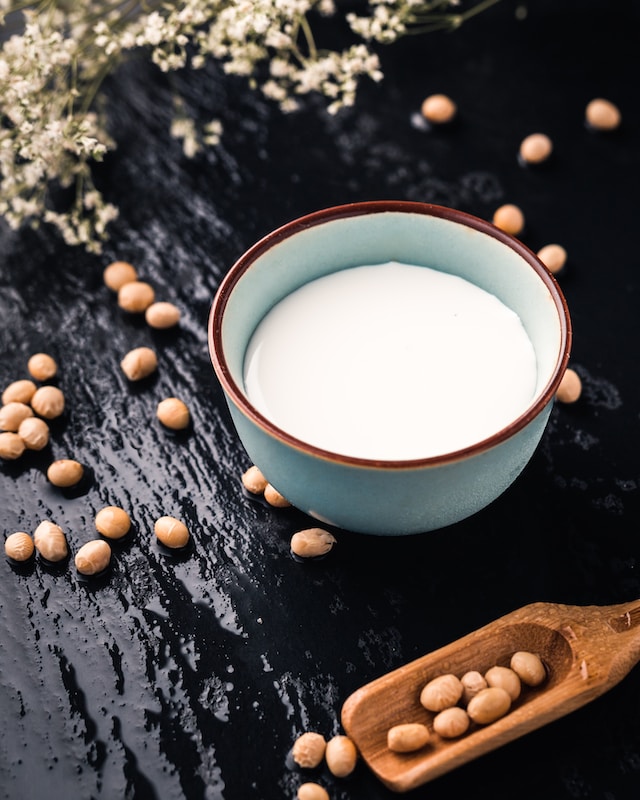 NUTRITION INFORMATION:
Calories: 521kcal Carbohydrates: 39g Protein: 10g Fat: 37g Saturated Fat: 23g Cholesterol: 109mg Sodium: 1443mg Potassium: 611mg Fiber: 3g Sugar: 4g Vitamin A: 1707IU Vitamin C: 17mg Calcium: 253mg Iron: 3mg
What is the clam chowder recipe from the southern United States?
Recently I ordered clam chowder and received a homemade chili with turkey and clams. It was very good but I was wondering if the turkey had just been added and was not part of the recipe All right. I don't know where you were in the south, but it's not soup. Chowders are made with milk or cream, unless it's Manhattan clam chowder which is made with tomatoes. It's a bit spicy, but nowhere near as thick as a chilli.
If what you had was chili, everyone has their own recipe, and almost anything from venison and duck to bison and rattlesnakes can end up in chili. Clams and turkey? I don't know. You say it was good, so we'll have to take your word for it. But it wasn't clam chowder.
The basic chowder starts with salt pork or bacon or other cuts of pork. Leftover ham from Sunday dinner. A pork knuckle. That sort of thing. Some onions and celery, thyme or marjoram or fresh herbs of your choice, and black pepper. A little butter and flour to make a roux.
Next, you'll need a bunch of cubed potatoes, meat, or seafood, or vegetables of your choice, and complementary broth, plus milk, cream, or half and half , depending on how rich you want to make it. Salt to taste.
You can make turkey chowder with your Thanksgiving leftovers, you can make corn chowder at the height of the season, you can use oysters or mussels or clams. You can get extravagant and use lobster.
Chowder really is a very simple dish and you don't want to mess with it. Once it turns into chili, it's chili, not chowder. It may be very tasty, but it's not chowdah.
READ MORE LIKE THIS:
How to prepare freshly caught clams?
Clams are a delicious form of seafood, but cooking them at home can be a little daunting at first. You'll want to know how to prepare fresh clams, learn the secrets of shelling them, and learn how to properly cook these molluscs so they don't taste like shoe leather. It's really not as difficult as it looks. Learn everything you need to know about cooking fresh clams and check out some popular clam dish recipes.
Cleaning fresh clams:
The first step is to clean your clams. Carefully scrub the outside of the clams with a stiff brush. Since clams naturally burrow in sand, they must be purged of sand. Eating grains of sand will certainly diminish your pleasure in eating.
To remove sand before cooking, cover clams with a saltwater solution of 1/3 cup salt to 1 gallon of water. Let the clams sit in the water for several hours. Adding 1/4 to 1/2 cup cornmeal helps expel dark matter and sand from the clams' stomachs and can also whiten the meat.
Clam Cooking Tips:
Once your clams are cleaned, you are ready to eat or cook them. The smaller clams are the most sought after to be eaten raw. The larger the clams, the tougher the meat will be.
If you're going to eat raw, unshelled clams, be sure to serve them cold, so the shells are easier to crack open. Any clam juice or liquor you saved from peeling can be poured over the open clams. Many people prefer to squeeze in fresh lemon juice, a dash of Tabasco sauce, cocktail sauce, and horseradish as additional condiments.
Cooking clams can be tricky, but it's quick and not a difficult task. Whole clams have finished cooking when the shell opens. If the shell does not open after cooking, discard the clam. This tells you that the clam was not alive and may be contaminated with bacteria or toxins (this also applies to oysters and mussels).
Don't overcook the clams or the meat will be like eating shoe leather. Add them to the fire at the last moment and cook gently over low heat. The hotter the clams, the tougher the meat will become.
If you are making white clam chowder, for tender clams, soak the clams in milk or cream (depending on what is specified in the recipe) and add them last with the cream. Cook only until clams are heated through; do not boil.
Larger clam shells can be boiled and rubbed for use as unique serving bowls.